Debt Snowball vs. Avalanche – Which method of getting out of debt is best for you and your budget? You'll know for sure after reading this!
The average American has $16,000 in credit card debt alone (yes, just in credit cards). Student loan debt alone is almost $50,000 per household!
These are truly scary numbers. But if you are one of the millions of people who are facing these numbers each month, know that you are not alone and that there is hope to get out of debt.No matter how big your debt is, you can always get out of it.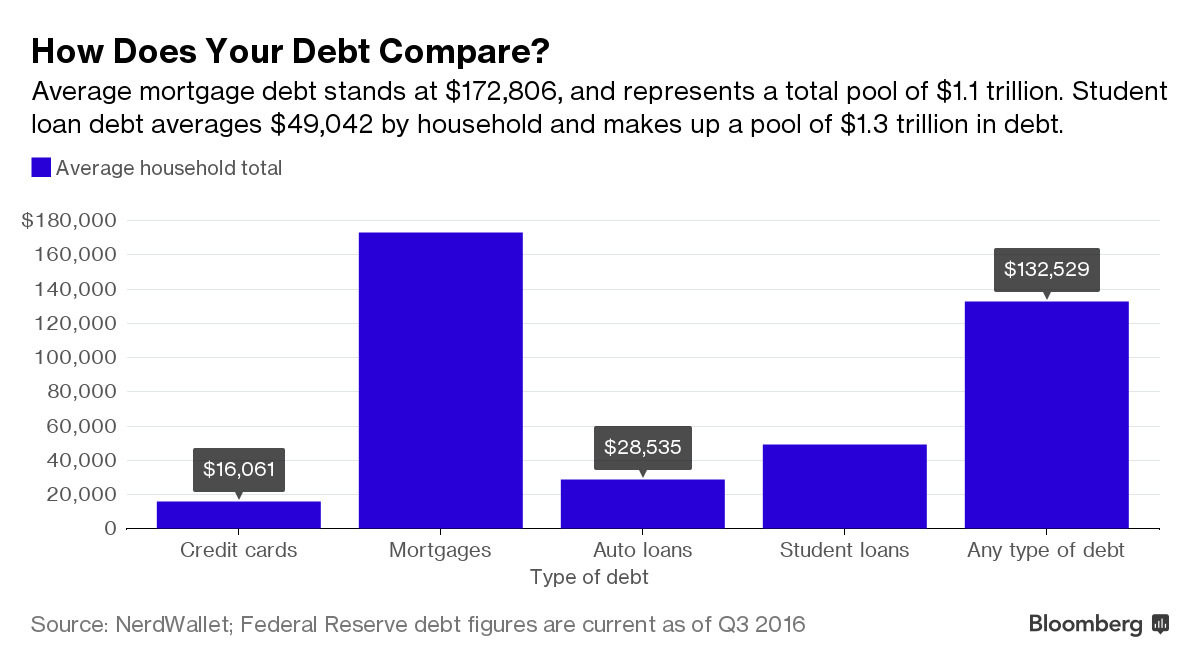 If you are anything like I was, you may be haphazardly throwing money at your liabilities without much of a plan. Well, I am here to teach you that there is a better way!
Get inspired to payoff your debt with these other posts:
There are 2 major methods to paying off debt: debt snowball vs. avalanche.
Both of these methods were popularized by Dave Ramsey, who is an amazing resource for not just getting out of debt, but getting control of your finances altogether.
Debt Avalanche
One of the most common ways to pay off your debt is a method called the Debt Avalanche. The accountant in me knows that this is also the post practical way to pay down debt, but it isn't my favorite method.
The concept of the Debt Avalanche is simple. You begin by organizing your debt in order of the highest interest rate.
For example:
Credit Card (19% interest) – 

$1,500

 balance

Student Loan (6% interest) – 

$32,000

 balance

Car Loan (4% interest) – 

$6,500

 balance
Now, you begin putting as much money towards paying off the account with the highest interest rate. In the above example, you will focus on paying any extra money you have in your budget towards the credit card debt. With the remaining accounts, you will only pay the minimum payment.
Once you have paid off the first balance, you move on to the balance with the next highest interest rate. This process continues until you pay off the balance with the lowest interest rate.
This method could save you thousands of dollars in interest charges every year. For this reason, this method is mathematically the best method for paying off your liabilities.
Debt Snowball
The Debt Snowball is all about momentum and motivation. First, you organize your liabilities from the smallest balance to the largest balance. You can ignore the interest rates completely!
Using our previous example, the order would look like this:
Credit Card (19% interest) – 

$1,500

 balance

Car Loan (4% interest) – 

$6,500

 balance

Student Loan (6% interest) – 

$32,000

 balance
You begin by focusing on reducing the smallest balance. You pay only the minimum payment on all other balances. When you have paid off your first balance, you roll the first payment amount into your payment for the second balance. This process repeats until you have paid off your debts!
This method will not save you from paying pesky interest charges. Although, it will help to keep you motivated. By focusing on the smaller balances you will be able to see the effect your payments are making almost immediately. Paying $200 on a $1,500 balance creates much more impact than making a $200 payment on a $32,000 balance. For this reason, this method is the most psychologically satisfying method.
Which method should you use?
This depends on your own ability to stay on track. I choose to use the Debt Snowball method. I love seeing my small balances getting closer and closer to $0!
If you are a numbers person (I'm looking at you accountants out there!), then it may be best to stick with the Avalanche method. Do you struggle with motivation? Then the snowball method is a better option for you.
Regardless of which method you choose, you have made the decision to conquer your debt. That is the most important step on your journey!
Which method do you think is best? Tell us below in the comments!