In the world of blogging, beautiful stock photos that catch readers' eyes are essential! According to the best blogging courses, the best stock photo sites are a great way to add a little extra pizzazz to your blog. Stock photos can really draw in readers and catch their attention with visuals that contextualize the content of your post. The good news is, there are plenty of stock photo sites for bloggers on any budget. Whether you're looking for high-quality or low-cost options, we've got you covered!
I have been blogging for a while now, and I love it. Blogging and working from home have opened up so many opportunities for me! In addition to that, it's so much fun to write about things that interest me and share it with the world. But one of the most frustrating parts is finding stock photos for my blog posts. I am always on the hunt but never find anything good!  So instead of continuing with this struggle, I decided to create a list of my favorite sites where you can find beautiful images that suit your blog perfectly! After reading through this post of incredible blogging resources, you will be armed with all the tools necessary to vamp up your blog with some gorgeous pictures! 
---
Getty Images is one of the best stock photo sites in the world! With millions of stock photos, illustrations, and even videos to choose from, you're sure to find something beautiful that's right up your blog's lane. The site is easy to explore, and you can find pictures that are just right for your needs. Whether you need images for your blog, social media, or even Canva projects, Getty Images gives you access to royalty-free images that you can use for both personal and business purposes with no strings attached!
Pixabay is one of the largest and most comprehensive photos sites on our list. They offer almost one million free photos from subjects as diverse as fresh asparagus to stunning cityscapes, all completely free! With Pixabays' search feature, you can filter results based on exactly what kind or style photo it'll be for your project.
Pexels has its license, which states what you can and cannot do with the images. You are allowed to use them for free both in commercial projects and personal ones without any attribution! Pexels has effectively organized its collection by labels, keywords, and even color!
Burst is a free stock photo platform designed by Shopify specifically for entrepreneurs. Look no further than this free stock photo platform if you're looking for a quick and simple way to start your blog. The images can be used royalty-free or on Shopify without restrictions! With tips from the experts and high-resolution photos that will help get an idea off the ground quickly – Burst has everything entrepreneurs need in one place.
You can find a wide variety of photos at Freeimages, and it's easy to browse through them all. The site offers many different types of photos with various rates and attributions. This is helpful if you need other qualities in your pictures, such as basic ones that are free or higher quality images for which there's an additional cost. The simple interface allows users to browse through all their favorite photo needs without going through so much hassle to find what they want!
Reshot is a photographer's dream. Not only do they have the most beautiful stock photos, but they also house an incredible community of emerging artists who need exposure! They offer many types of graphics and images that graphics that can help you promote and beautify your blog beyond your expectations! The curated collections are extensive and stunning without costing anything at all – what more could you ask for?
The adventure of starting a blog has so many stages! One of the most important steps is knowing where and how to add photos. With Stockvault, you get a great source for free stock photos, wallpapers, and textures. The site has daily additions to its collection that are well-curated with exciting categories such as nature or humans in motion. Searching their library is extremely easy and user-friendly due to the website's excellent search engine – making it easy to find precisely what you're looking for!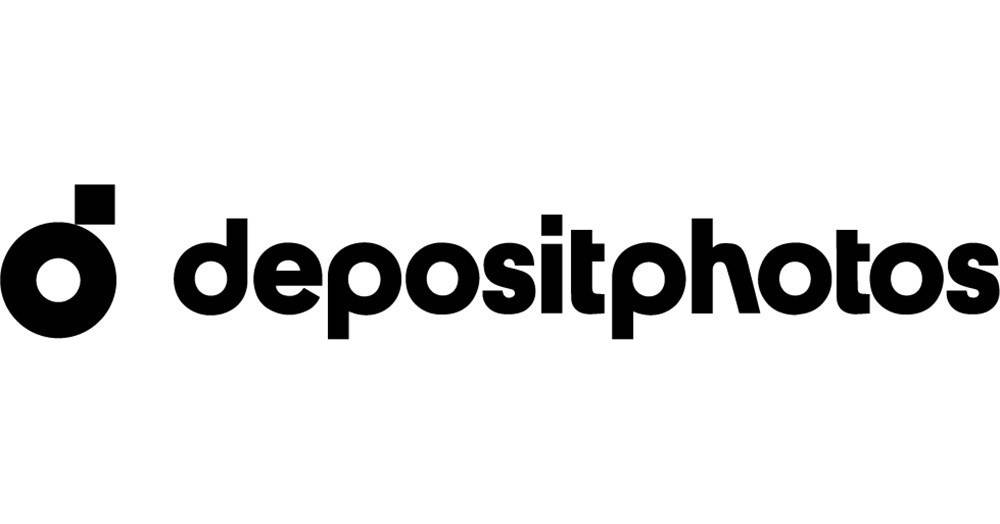 A one-stop destination for all of your visual needs, Depositphotos offers royalty-free images and videos to help you create the most stunning projects. Explore their extensive thematic collection with an emphasis on stock photography. They also have exclusive content that will suit any project's specific requirements – including audio clips! Liking everything about Depositphotos so far? Check out their site now, grab everything you need, and let your creativity soar!
Rawpixel is one of the best places for stock photos because they have a diverse collection. You can also get vectors, PSD mockups, and public domain content like famous Japanese wood panel prints available as well! Their paid option contributes towards Hope For Children, which we believe needs more support in this world right now
Is your blog all about food? Then this is the best stock photo site for you, foodie! This site is fantastic for everything food-related. While some photos can be downloaded and used for free, this website also offers something called Foodiesfeed premium. This gives you access to hundreds of more pictures conveniently organized by type or country of origin. If you regularly write about topics like cooking or dining out in your blog post, then you'll fall in love with this site because you're ensured that all of the food images are of high quality!
With the Haute Stock library, you'll find images that are on-brand for your business in minutes. With Haute Stock's carefully curated and organized collections of stock photos, there's no need to sift through hundreds of images at once!
High-quality photographs are waiting for you at NegativeSpace! Their wide range of categories will be sure to catch your eye. They have something for everybody! From architecture to nature, their constantly developing collection of stock photos is one you'll end up going back to over and over. The best part? Because the NegativeSpace photographers want to give visitors easy access to beautiful high-resolution photography, all of the photos on their site are free!
Kaboompics is the answer to your creative cravings. The site offers an extensive library of images in various sizes, website themes, and colors for you to play around with – all without owning anything! Search by color or browse through their complementary palette, inspires which inspires the way.
A picture is worth a thousand words. If you want to please your audience, it's essential to give them something more than just text on a page! Show off with high-quality images that will evoke the correct response and reinforce what's being said! ISO Republic is a free stock photo and video site that offers high-quality images under the CC0 license. There are no restrictions, so you can download them for personal or commercial projects without asking permission from their creators.
PicJumbo is a thriving free stock photo community with an exciting selection of beautiful photos. Created by a 24-year old photographer who got tired from getting his pictures rejected on significant sites, Picjumbo now stands as one of the most popular stock photo sites! It's an amazing and growing popular stock photo site used by over 50 million people worldwide!
To be honest, the first thing that comes to mind for many people when they think of stock photos is simple backgrounds and office buildings. But this all changes with Nappy! Nappy is on a mission to provide beautiful, high-resolution photos of black and brown people showing the diversity and cultural representation. They do this for companies like startups or brands who need representation across designs, presentations, blogs, & advertisements!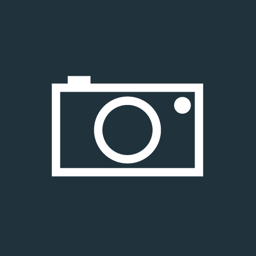 The founders of Startup Stock Photos set out to create one of the best stock photo sites that's affordable and easy-to-use for social media agencies. They started with the problem: where are all these incredible images we need in our everyday work? A fun side project turned into something more than they ever expected! Now, like a stock photo site, Startup Stock Photos offers high-quality shots taken from around their own office completely free!
Gratisography is one of the world's quirkiest stock photo sites packed with high-resolution free stock images. They pride themselves on only featuring photos that are unique and less "stocky" than what you'll find elsewhere. The best part about this photography community? Only the most engaging submissions make it onto Gratographics!
This stock photo site offers a ton of awesome free photos for you that could help you deliver great content and increase your blog traffic! SplitShire is the place to go to for free high-quality photos, videos, and images. With over 5 million royalty-free stock visuals available in our collection, you are guaranteed to find what your blog desires!
Freepik is one of those stock photo sites that's a lifesaver for designers, entrepreneurs, and bloggers! They offer the best high-quality content that's perfect if you're looking for a great way to modify your blog. Download millions of high-quality graphics, including vectors and photos. Choose from a variety of presentation templates to make your projects and blogs even more refined and professional!
Unsplash is another excellent resource for free images to use for your blogs. When you scroll through their site, they only show one photo at a time. This helps your process of finding stock photos less overwhelming, rather than scrolling endlessly and viewing hundreds of pictures at once. Their new photos are added frequently, so you won't have to worry about running out of photos to go through.
You might not know it, but there's a whole other world of free stock photos on the internet. Sites like Morguefile are for people who want simple images to represent their work or personal life without having to pay thousands in licensing fees with high-end sites. Morgue File allows you to find exactly what you're looking for at no cost whatsoever!
Whether building an online business page or blogging about your family vacation, adding in sharp photographs to capture people's attention is blogging start-up 101. Stocksnap offers beautiful, high-quality stock photos for just about any use you can think of – including commercial usage – at no cost. No tricks! There's nothing flashy or hidden!
Becoming a full-time blogger can get tiring. Don't bring yourself more down with bland and generic stock photos! In LibreShot, the photographer Vorel has captured the most beautiful scenes in his photographs. His website is full of lively florals and fresh design shots, making it an ideal resource for bloggers or students who want fantastic imagery without watermarks on their work!
Girl power! She Bold Stock is the only styled stock photography that helps women solopreneurs professionally create a visually stunning brand online with the use of powerful images and impactful branding. A plethora of imagery, all available in one place! Whether you're starting a mom blog, a full-time female entrepreneur, or even a young female designer, She Bold Stock has the perfect stock photos for you! Interested in checking out their stock photos? Head over to their site now!
---
Whether you are looking for something to capture a certain mood or want stock photos that accurately represent your blog content, with this list, there is no shortage of options! These sites come in all shapes and sizes, from professional photographers to hobbyists willing to share their images with the world. So take some time today browsing through these sites and find the perfect one for your next post! I'm sure you have some favorites by now, so go ahead and share them in the comment section below!